BPDecolletage Ltd. is an Italian company based in Spinetoli (Ascoli Piceno), which manufactures lathed small and micro metal parts by turning and thread cutting processes on-site.
First Escomatic Machine 2003
Our company has been playing a key-role in the industrial field of micro-mechanics both in domestic and international markets since 2003. Indeed, during this year GUIDO PEZZA, our founder, decided to open a company called "Escoba GP" after having mastered skills of turning with ESCOMATIC lathes for almost twenty years.
As the company grew rapidly, in 2014 BPDecolletage Ltd. moved in a bigger plant of 1000 m2, which was opened to hold up to 40 new machines. Then, a second branch of 400 m2 was opened to hold up to 30 new lathes in 2016. Recently, in 2019 BPDecolletage Ltd. moved in a unique plant of 2500 m2, which has 90 lathes overall.
Plant BP Decolletage Work in progress, 2023
First Plant, 2014
Plant, 2019
Machinery Inventory, 2014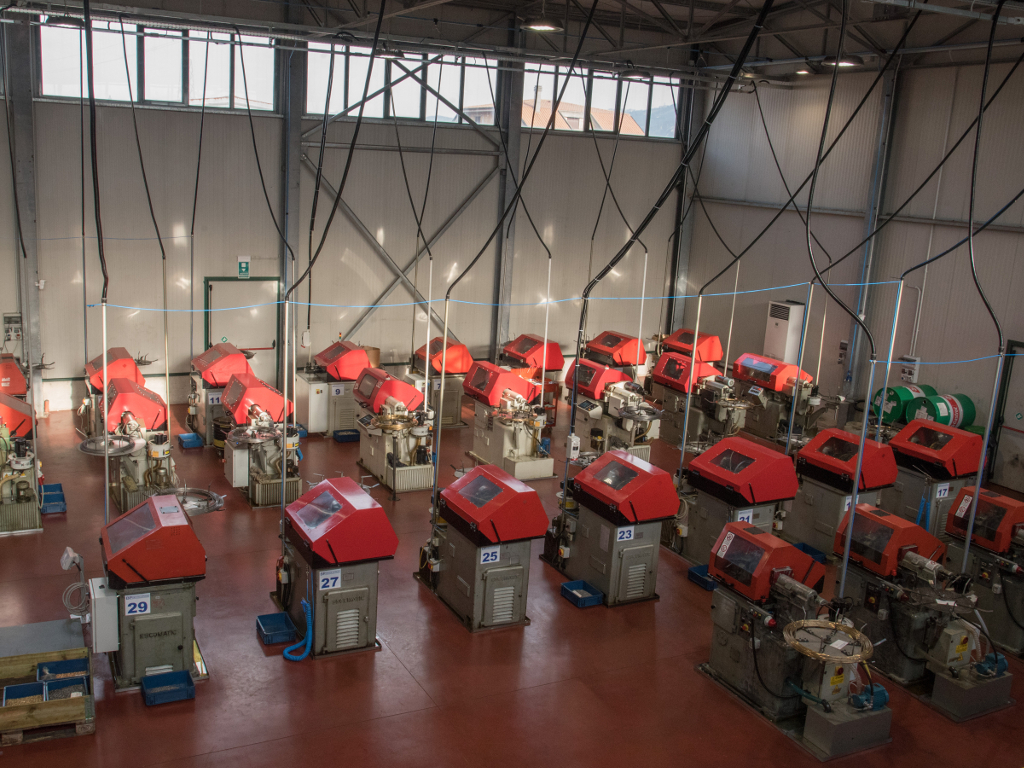 Machinery Inventory, 2016
Machinery Inventory, 2019